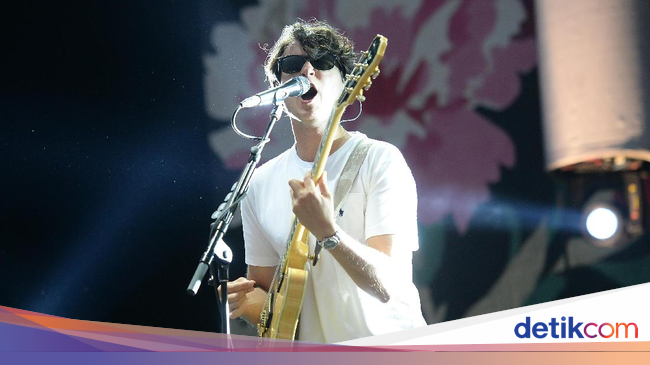 Jakarta – Lebih dari lima tahun berlalu sejak Vampire Weekend merilis 'Modern Vampires of the City' (2013). Album dari band asal New York tersebut telah lama dinanti-nanti oleh penggemarnya.
Namun ada kabar gembira diumumkan oleh Ezra Koenig sebagai pentolan band tersebut di Instagramnya.
"Kepada semua penggemar: Aku tahun bahwa lima-enam tahun dianggap sebagai waktu yang lama untuk mengeluarkan rilisan. Secara pribadi, aku pikir ini adalah waktu yang cukup untuk sebuah band mengeluarkan tiga album namun semua orang memiliki waktunya masing-masing," bukanya.
Ia mengatakan album tersebut akan rilis pada beberapa bulan ke depan. Akan tetapi sebelumnya, bandnya itu akan merilis dua lagu minggu depan.
Dalam keterangan di Instagram tersebut, ia menyebutkan albumnya akan berisikan 18 lagu.
"Apakah ini merupakan double album? Piringan hitamanya akan menjadi double? Ya ini akan sepanjang 59 menit," tulisnya.
Bila sebelumnya album tersebut disebut-sebut akan berjudul 'Mitsubishi Macchiato', nyatanya Ezra Koenig menyebutkan bahwa 'FOTB' akan menjadi inisial dari judul album tersebut.
Meski tanggal pasti rilisnya album tersebut belum disebutkan, namun bila dihitung, kira-kira album tersebut akan rilis pada Maret atau April tahun ini.
View this post on Instagram

To the fans:⁣ I know that 5-6 years is considered a long time between records. Personally, I think it's a dignified pace befitting a band that's already placed three albums in stores but everyone has their own sense of time. (I swear the time between 3 & 4 felt shorter to me than 2 & 3. I may be in the minority on this one.) ⁣ ⁣ This album didn't really take any longer to write/record than MVOTC. We just took more time on the front end to chill. I'll admit I may have stretched out the mixing/mastering process (aka THE END) a little bit cuz spending half the day with my family & half the day at Ariel's is my ideal life-rhythm & it's painful to say goodbye to that rhythm.⁣ ⁣ Many of you have been hungry for information and we've given you very little. I don't like talking abt a project while in the middle of making it. I usually regret everything I say cuz it turns out to be wrong (so disregard anything I may have said in the past 5 years.) I thought abt making a recording diary to tide over the people leaving intense comments but…to me, the album IS the recording diary…man.⁣ ⁣ It's called "FOTB" (well those are the initials – that's a VW tradition) and it's 18 songs. Picked the name a few years ago. At some point early on, the album drifted from the Mitsubishi Macchiato aesthetic. It was a helpful guiding principle tho. Working titles are important too.⁣ ⁣ It's a lot of songs but they all belong there. (If you disagree, you can always say it was 6 songs too long & make a lil 12-song playlist version of it.) At first, I wanted to make two 23-song albums on some human chromosome shit but then 23&me started doing Spotify playlists and I don't know…felt we'd been scooped.⁣ ⁣ Is it a double album? The vinyl will be double so…yes? It's about 59 minutes long. We can talk more abt that later – if u care. To me, it's just FOTB.⁣ ⁣ Anyway, we're gonna start releasing music next week. After all that waiting, you should have the general schedule:⁣ ⁣ -There will be three 2-song drops every month until the record is out. 1. hh/2021 2. s/bb 3. tl/uw. (plans can change that's the plan)⁣ ⁣ Thank you for ur patience,⁣ Ezra

A post shared by Ezra Koenig (@arze) on Jan 17, 2019 at 1:05pm PST
(srs/kmb)